Keith Ellison calls for impeachment investigations of Donald Trump

Mr Ellison is a top candidate to lead the Democratic Party

Justin Carissimo New York
@JstnMchl
17 hours ago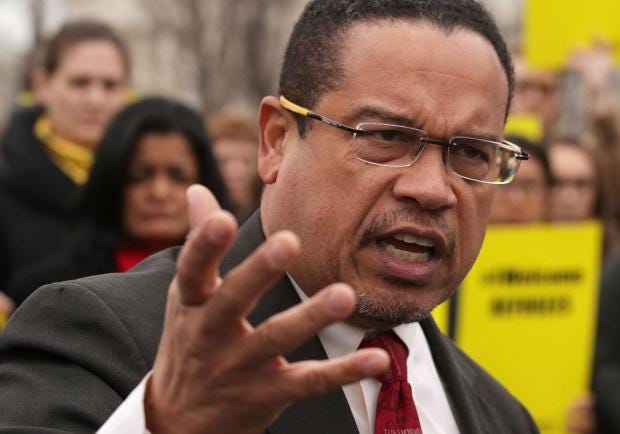 Keith Ellison speaks on Capitol Hill in Washington DC on February 1, 2017. Alex Wong/Getty

Source: Independent

Representative Keith Ellison of Minnesota, one of the top candidates to lead the Democratic National Committee, has called for impeachment investigations of President Donald Trump over his potential conflicts of interest.

"I think that Donald Trump has already done a number of things which legitimately raise the question of impeachment," he said on Wednesday night at CNN's Democratic debate in Atlanta, before accusing President Trump of violating the Constitution's Emoluments Clause, which prohibits the President from receiving payments from foreign governments.

Mr Trump has received much criticism after hosting foreign diplomats at his hotel in Washington DC but has promised to avoid violating the Constitution by donating his earnings to the US Treasury.

Mr Ellison said that discussions about impeaching Mr Trump help protect the integrity of the presidency. "We need to begin investigations not to go after Donald Trump but protect the presidency of the United States to make sure nobody can monetize the presidency and make profit off it for his own game," he added.

Democrats will vote in Atlanta on Saturday for their next chair from a field of eight candidates.

Mr Ellison is considered the front-runner of the group with a slight ever over former Labor Secretary Tom Perez. In a recent survey from The Hill, 240 of the 447 voting DNC members declared which candidate they plan on supporting. Mr Ellison lead with 105 supporters over Mr Perez's 57. The remaining candidates have less than a dozen supporters each and more than 50 voters said they were undecided.